Upgrade Wallet
Because your transaction history and other wallet data are saved locally in your wallet database file e.g., wallet.db of your hard drive, migrating your old wallet.db file to the new Beam wallet version is crucial for maintaining consistent bookkeeping.
If your wallet automatically discovers one or more previous versions installed, it will suggest migrating to the new version. Migration will copy the existing wallet.db file, keeping the previous data intact.
Select start auto migration for your Beam wallet to migrate your wallet.db file automatically. To manually migrate your wallet.db file, follow the steps below:
Launch Beam desktop wallet.
Click migrate wallet database file manually.
Select the wallet.db file you wish to migrate.
Enter your wallet password.
Wait for your wallet to synchronize with the blockchain (this may take a few minutes).
Once a file is selected, click next to enter your wallet database password.
if you do not wish to migrate an existing wallet, you can create a new wallet or choose the location of the wallet.db file manually by clicking "Restore wallet or create a new one**."**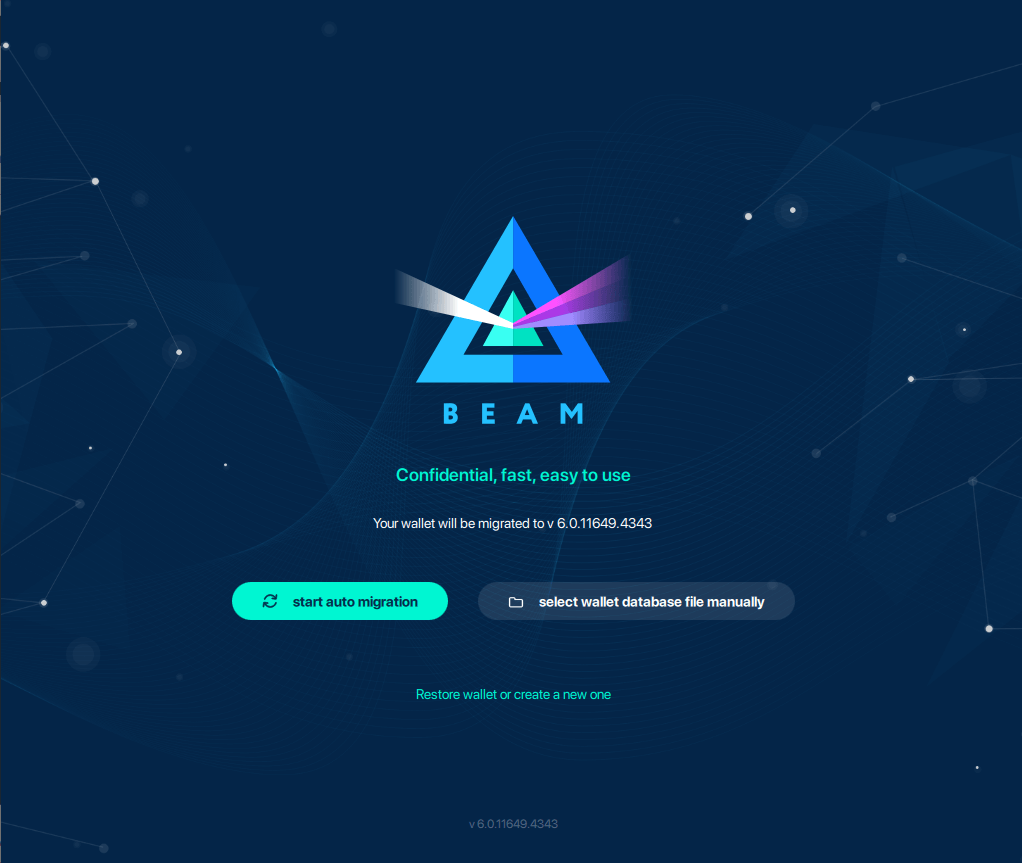 If you select start auto migration, you will be asked to choose which wallet.db file you want to migrate.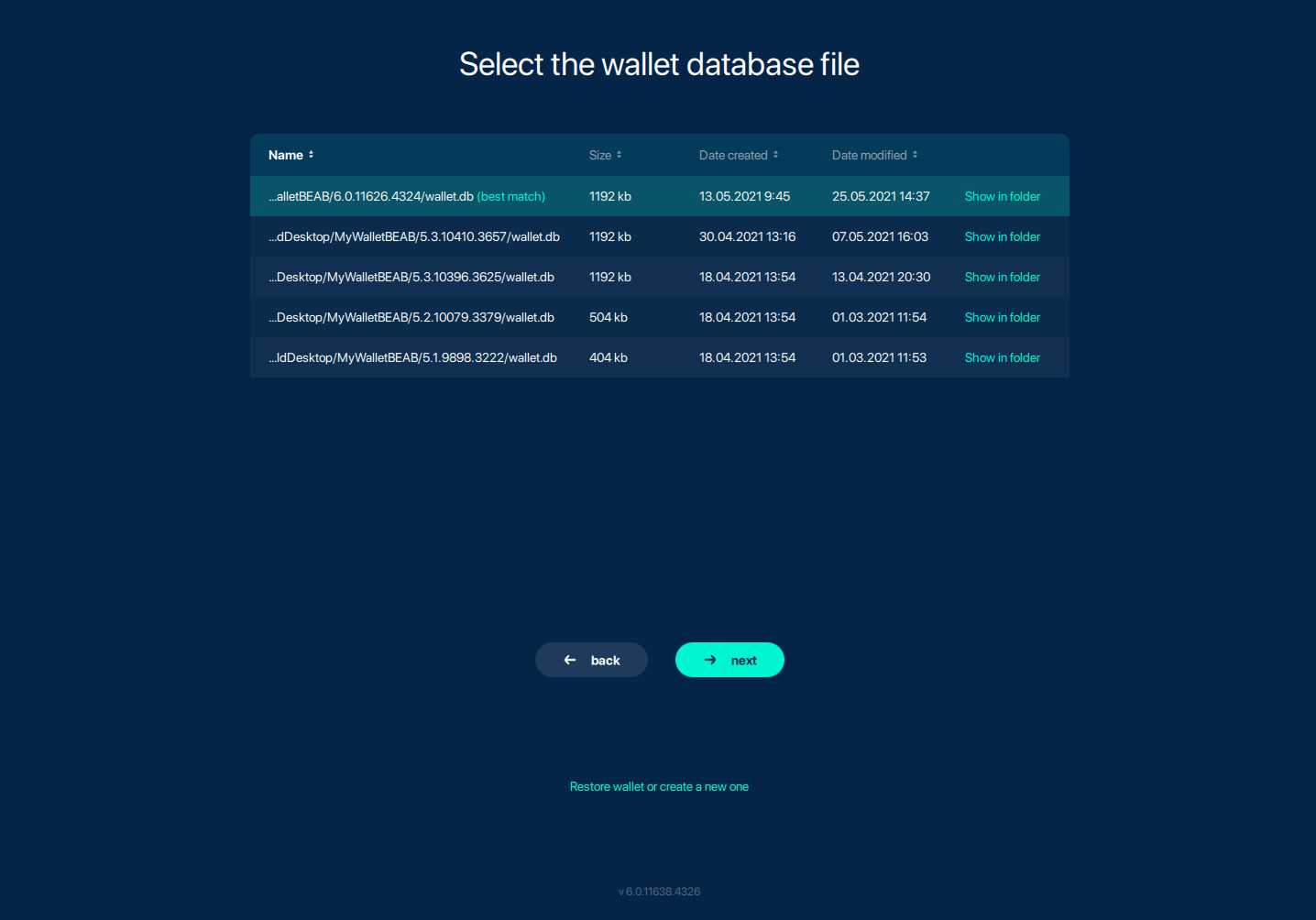 Enter database password (same as wallet password).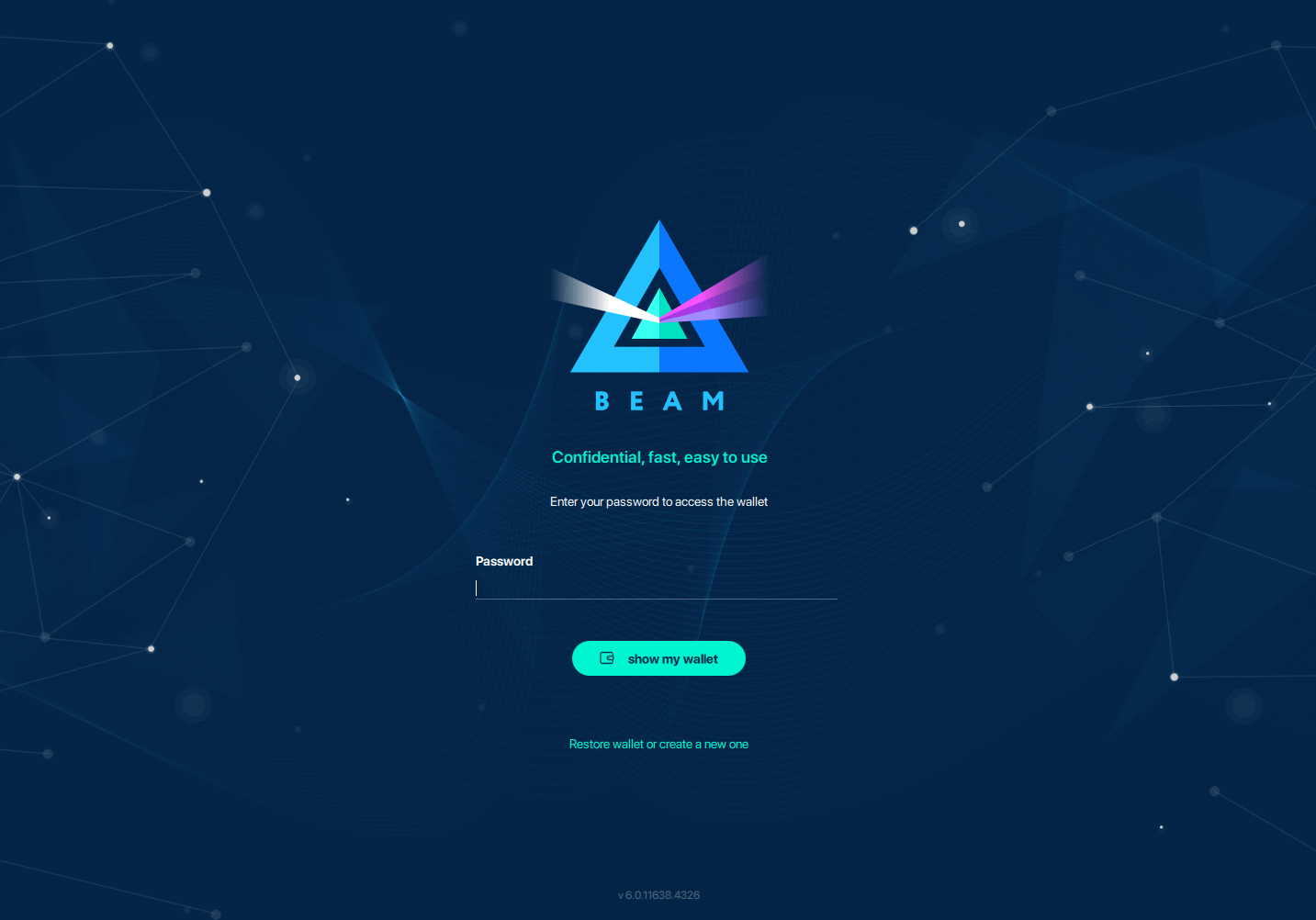 After your password is entered, the migration will finish, and your wallet will resume synchronization with the blockchain.